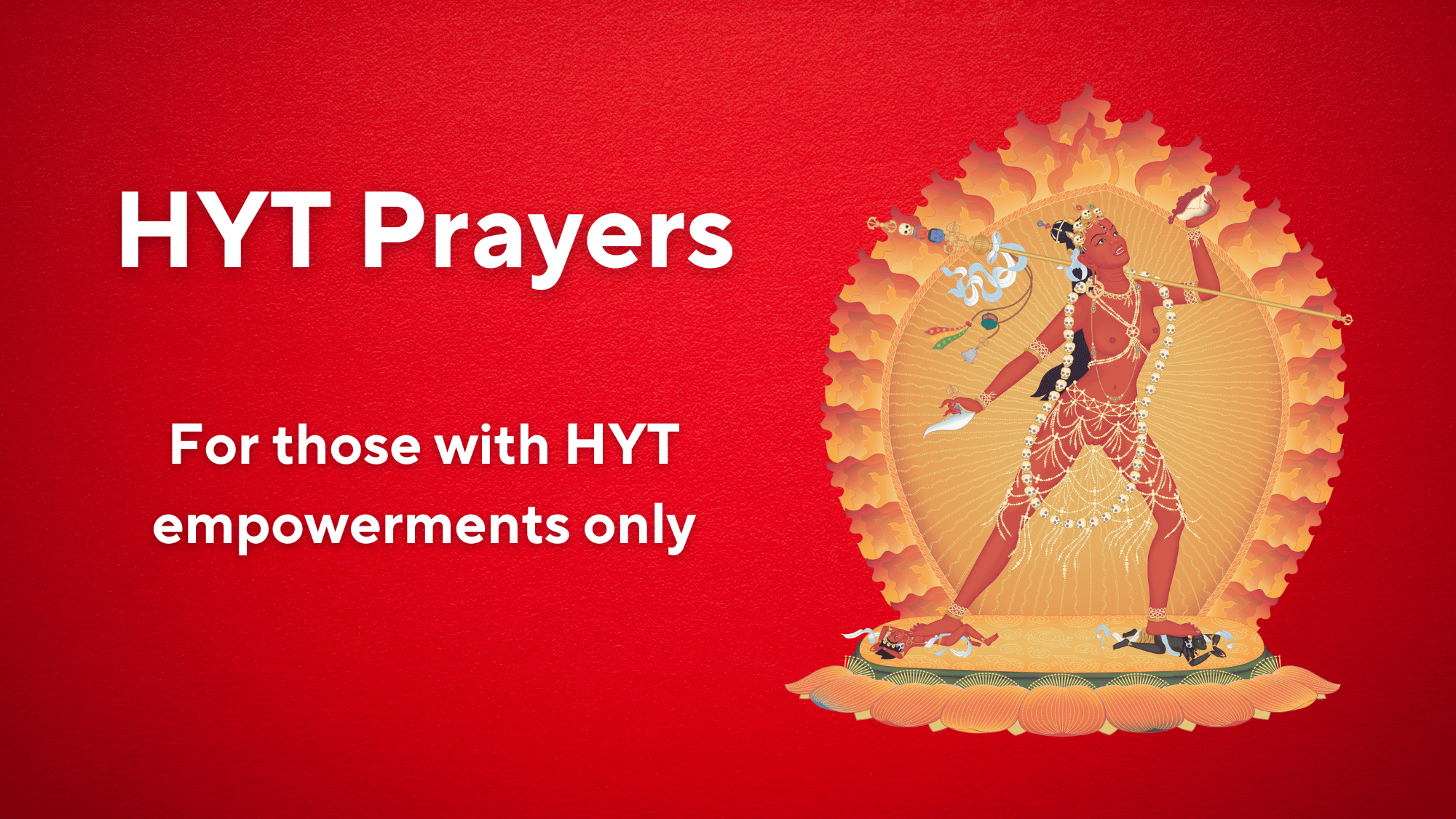 The practices of Heruka body mandala and Vajrayogini are the very essence of Highest Yoga Tantra. They are perfectly suited to our modern world.
Mondays, Wednesdays & Fridays
DAKINI YOGA ❯ The middling self-generation sadhana of Vajrayogini
Tuesdays & Thursdays
QUICK PATH TO GREAT BLISS ❯ The extensive self-generation sadhana of Vajrayogini
Before engaging in either of these practices it is necessary to receive an empowerment and instructions from a qualified Spiritual Guide. These empowerments are given every other year at International Kadampa Festivals, and occasionally at other events.
Free /  Everyone welcome